Site Excavation Contractors in Melbourne
The excavation of a site or property is an essential requirement before any kind of construction activity can start. Excavation consists of the removal of earth or soil and making a cavity in the ground, which is needed for laying foundation walls, concrete slabs, or the construction of a basement or car parking. On Spot Demolition is the premium and full-stack excavation contractor for all kinds of excavation services in Melbourne. With more than 30 years of experience in excavation, demolition, site preparing and site clearing, we are amongst the top site excavation service providers in the city.
Excavations Service's Specialists in Melbourne
It takes experience, skill, and heavy machinery to excavate a residential, commercial, or industrial plot. With more than 3 decades of experience and numerous projects in Melbourne, we have the skill, technical know-how, and a trained & professional team to complete any building excavation project in the city.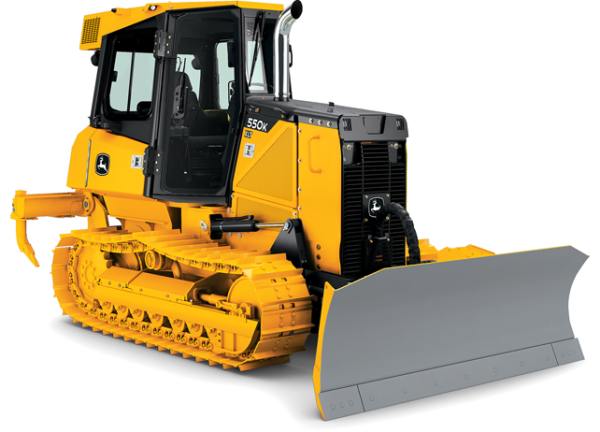 We offer fair pricing for all our services and never overcharge or over promise on our services. Our experts can excavate any terrain and soil type to the required depth with sophisticated techniques while following industry best practices on professional work and with adherence to all safety regulations.
Types of Excavation Services
These are some of the types of excavation that we offer to our clients:
Septic System Excavation:
The septic system excavation is for used work you should only rely on experts. The septic tanks need to be excavated carefully to ensure that it does not rupture or break and spill its toxic waste. Our experienced team can excavate the old or clogged septic system. The excavation of the old septic system is also needed before any new construction activity starts.
Residential excavation:
The residential property needs to be cleared of the old structure and excavated to the required depth to remove the concrete slabs or foundation walls. The backfilling of land after laying new concrete slabs also requires heavy excavation machines. At On Spot Demolition, we can help you get the required permission from the local authorities before starting excavation.
Pool Excavation:
Want to get rid of the old and not-in-use pool? Pool excavation and landfilling will help you reclaim space that you can use for the construction of a new extension of your home. Pool excavation is also required when you plan to get a new swimming pool constructed on your property. Our team has experts for both tasks who can take up the work according to your requirements.
Building Excavation:
Excavating a building site involves demolishing the old structure to make way for new construction. Excavation is also required when basement or underground facilities like car parking is part of the construction plan. We offer deep excavation services using heavy equipment that can complete the work irrespective of any challenges posed by the site, including soil type or constraints posed by any buildings in the vicinity.
Foundation Excavation:
Planning to remove old foundation or adding new foundation for your residential or commercial project? On Spot Demolition is the foundation excavation specialist and can dig to any depth,depending on your project plan. We can remove the old foundation wall, clear the rubble, transport it to the landfill site, and backfill the ground after the new foundation is laid.
Excavation for irrigation:
Improper or wrongly installed irrigation system leads to water wastage and causes seepage or evaporation. We help you prevent such wastage with precision-based irrigation excavation. We also provide professional removal of the ageing irrigation systems at your property for the installation of a new and properly laid out irrigation system.
Hire Trusted Excavation Contractors in Melbourne
Here are a few reasons that have made us one of the most trusted site excavation contractors in Melbourne:
On-time work completion:
We always aim to deliver the excavation projects on time. Once the site is delivered in a construction-ready state, you can quickly move on to the next stage of construction. This ensures that no delay increases the project cost and disrupts or delays the construction schedule.
Affordability:
It is more cost-effective to hire an experienced contractor for the excavation of your residential or commercial plot rather than employing your construction workers. Not only are they not well versed with the requirements and techniques of excavation but the cost of hiring heavy equipment and machines also adds up to your overall costs.
Experienced workforce:
Our excavation experts come with several years of experience in handling projects of every size. They also skilfully operate all heavy machines and equipment used for excavation to complete the task on time.
Heavy machines & equipment:
Excavation and earthmoving require specific equipment and heavy machines used for earthmoving, topsoil removal, and for transporting rocks, rubble, and concrete materials from the earlier construction to a landfill site. With our extensive experience and expertise, our team employs the heavy-duty machines to complete the task carefully and easily.
Comprehensive services:
On Spot Demolition provides start-to-end services for all site excavation activities in the pre-construction stage, from understanding the requirements, detailed plan of action till the risk assessment and proper execution. This ensures that you have a construction-ready site, with excavation done to the required depth for foundation laying and basement or underground parking construction at the specified and agreed date.
Call On Spot Demolition on 04 1661 0105 to discuss the excavation services required for your project. You can schedule an on-site visit or get a no-obligation quote for your project. You can also mail us at [email protected] if you have any questions.