Most Trusted Leading Demolition Services in Melbourne

The demolishing of a building becomes essential if the structure has weakened over the years. Damage to the structure caused by seepage, storms, or various natural or man-made disasters can also make a building dangerous to people and requires demolishing.
The demolishing of any building is a tedious and dangerous task that has to be completed with adequate safety precautions. This is to ensure that there is no danger to workers at the site and people living or working in the neighbourhood. On Spot Demolition is among the leading local demolition companies in Melbourne that provides the full range of demolition, excavation, and earthmoving work.
Professional & Affordable Demolition in Melbourne
The demolition of a building requires professional workmanship and should never be entrusted to amateur or inexperienced contractors. The demolition activity also needs the approval of the local council and alerting the utility services provider for disconnection of the service lines to the property.
The project plan should have risk assessment & planning, and all safety measures need to be adopted to prevent any injury to people from falling debris or dangers to the neighbouring buildings. Any hazardous materials need to be handled properly and disposed of securely. The professional demolition specialist contractor also needs to take adequate measures to minimise noise and dust pollution. The debris such as concrete blocks need to be loaded and transported to a landfill site and the site needs to be cleared before new construction can begin.
As one of the most experienced and reputed service providers of cheap demolition in Melbourne, we offer all our services at fair prices to our customers. This is done without compromising on the quality and thoroughness of the service or extensive safety measures that we adopt. For the best prices and competitive quotes on any kind of demolition service, you can get in touch with our team.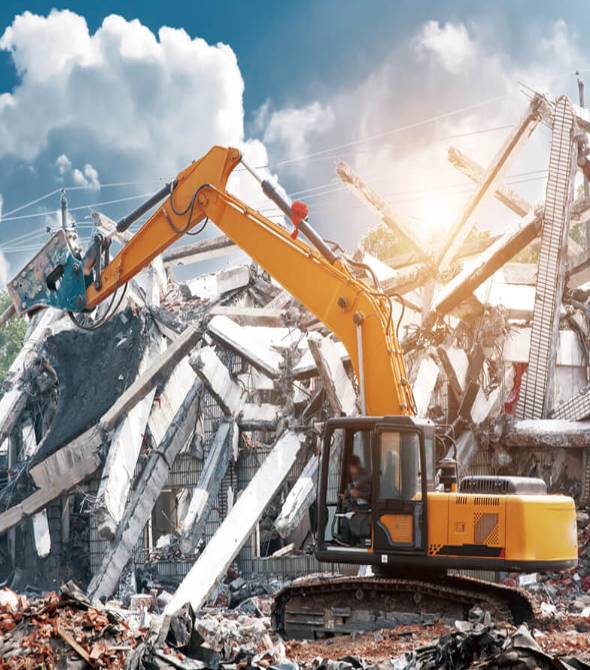 Cheap Demolition Melbourne

We are one of the top providers of professional demolition services in Melbourne due to various reasons, such as:
Professional work:
We provide professional demolition services with heavy machinery and equipment. This is done by following a standard operating procedure, following the industry's best practices. This includes adhering to all government rules and regulations regarding safety measures and disposal of rubble and hazardous waste. You get a clean site after demolition has been carried out and all waste materials have been removed.
Experienced workforce:
All our demolition experts and heavy machine operators come with several years of experience. This helps them carry out complex tasks with ease and complete the same within stipulated timelines without compromising on safety. They also work as a team to speedily demolish the old structure and remove the rubble generated in its course to clean the site and prevent piling up of the concrete, steel fabrications, or any hazardous material.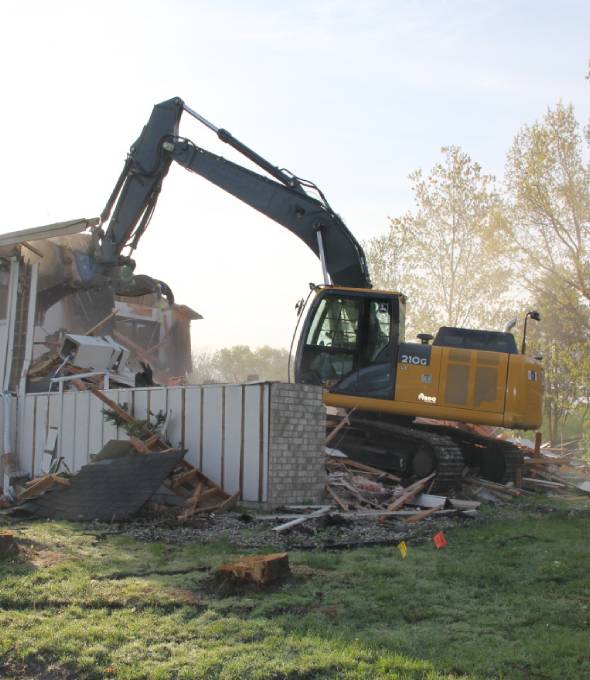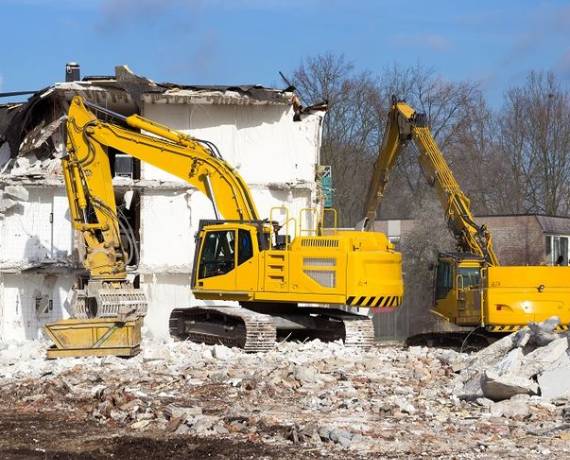 Approval assistance:
Any kind of demolition activity in Melbourne needs prior approval from the city authorities. We help you in obtaining all the necessary approvals before carrying out the demolition of the building.
Full range of services:
We provide start to end services as one of the leading local demolition contractors in Melbourne. This includes project planning, assessing of risks, choice of equipment, and formation of a project-centric team. The removal of debris with heavy trucks and the choice of appropriate landfill sites are all part of our demolition services.
Fair pricing:
All our work,be it small building demolition services or a large apartment block demolition, are offered at competitive rates to our customers. There are no hidden costs, and an itemised breakup of the expense is available. So, our customers will be clear of the costs of the service.
On-time work:
We believe in meeting all deadlines and complete all demolition and site clearing work on time, every time. This helps to prevent any cost escalation caused due to the rescheduling of the later construction activity.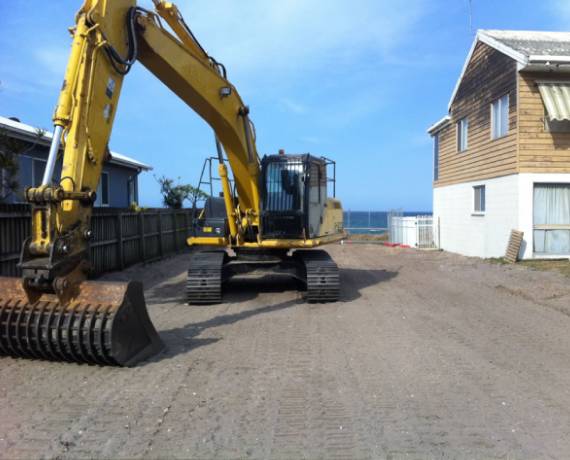 Discerning General Contractors and savvy, knowledgeable homeowners have come to rely upon the expertise of On Spot Demolition. Our company has collaborated on some of the area's most important redesigns thus building notoriety as one of Melbourne Area's premier demolition firms.
Our approach, assures that the demolition stage is executed to your greatest interests. Proficiency and safety is given the most elevated priority.
We only employ and consistently train top skilled, Full Time Lead Demolition Hands. In addition, we employ the topmost quality safety trainers, in order to consistently produce projects that exceed your expectations.
We are the leading demolition company in Melbourne Area and pride ourselves on maintaining the following standards:
Dependability – We do what we say we will do!

Clean as we go! – We contain the detritus area – We do not leave a trail of detritus!

Professionalism – Safety & Skill Training, Experience and Communication

Near Zero Dust migration – Dust is restricted to the demolition zone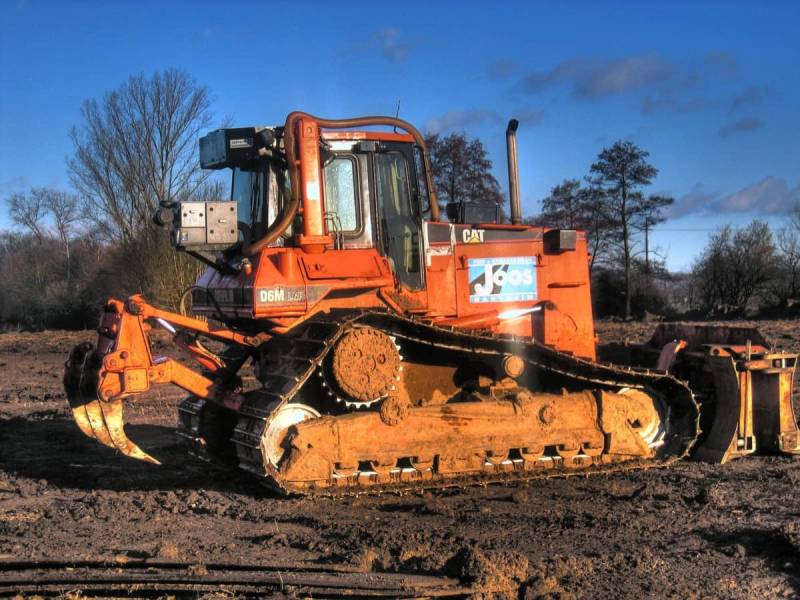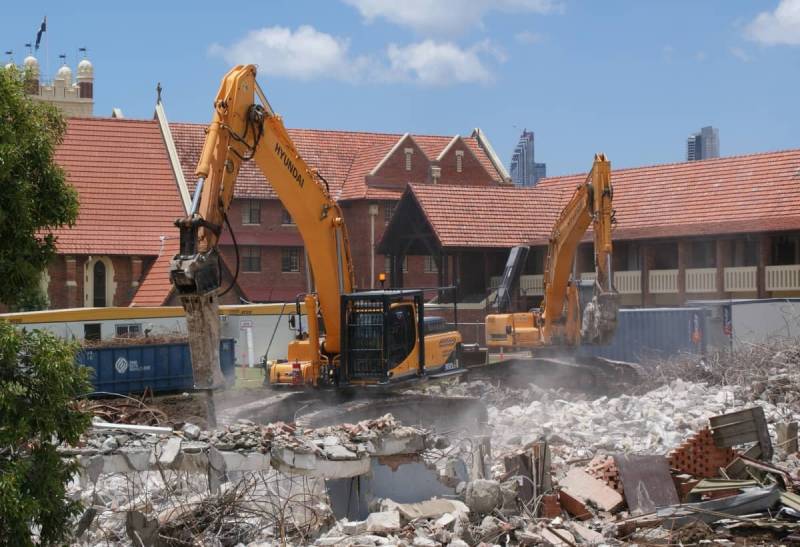 The cost of demolishing a house can differ considerably based upon various factors. Some of the factors influencing the cost of a house demolition include size,location, whether or not asbestos is present, and more.
If you get a quote from On Spot Demolition, you will be getting the most value for money when it comes to House Demolition in Melbourne. What's more, you can make sure that with us in charge of your project, you will get proficient, eminent and dependable house demolition services in melbourne all at an immense cost.
Our comprehensive expert House Demolition Services include:
Council Approval Documentation

Power and Plumbing Disconnection

Obtaining Correct Certification

Final Site Appearance and Cleanliness

Rubbish Removal and Permits

Temporary Fencing During Demolition