Concrete Removal Service & Contractors in Melbourne
Concrete is a widely used material in construction today. Concrete slabs, concrete foundations,& pillars are an integral part of any building structure. If you are planning any new construction, you need to first demolish and remove the concrete blocks used in the previous structure and clean the site.
On Spot Demolition is amongst the top service providers for concrete removal in Melbourne. With heavy equipment and a highly trained workforce, we can expertly demolish the existing concrete pillars, foundations, and slabs and remove heavy blocks of concrete and clean & prepare the site for new construction work to commence.
Residential Concrete Slab Removal & Demolition in Melbourne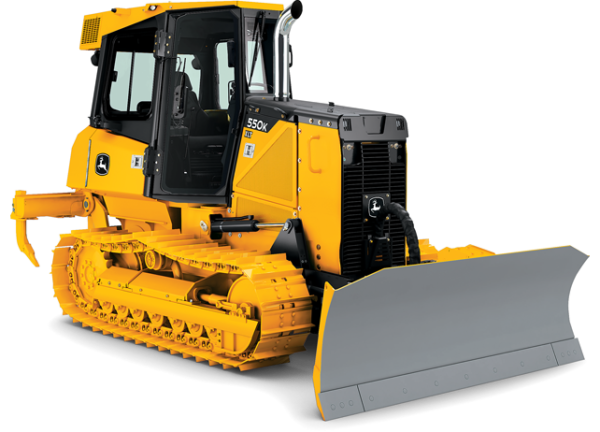 Concrete demolition and slab removal are both specialised jobs that can only be done by experts. There are several aspects related to safety and standard procedures that we follow. Demolition and slab removal in a residential area is delicate and difficult work, as we need to take care of the safety of the neighbourhood and people living in the vicinity.
Challenges of Residential Concrete Removal
There are several challenges that concrete removal poses which we look out for:
Injury:
Concrete is a heavy and hazardous material that can cause injury, if not handled carefully. As an experienced service contractor, we know the frequency of removal, the proper procedure for loading and transporting, in addition to demolishing and breaking the concrete slabs into manageable pieces. Our experienced staff follows all safety regulations strictly.
Transportation:
It is not easy to transport bulky and heavy pieces of concrete pulled out of a demolished building. You will need heavy lifting equipment and heavy-duty trucks to do the job. Hiring such equipment is costly as they come at a steep hourly price. Also, you would need to know the right amount to load the concrete – less than the capacity, you will need to make several trips; on the other hand, more than the capacity, you will be putting pressure on the engine. When you hire us, we will have the right equipment and know the capacity of each truck.
Council approvals and regulations:
You need government and council approvals and to follow all regulations and rules governing the demolition and removal of concrete. These include public safety, pollution, environmental impact, and safe transport & disposal of concrete rubble. As a licensed concrete removal service contractor, we follow all regulations obtain the required approvals.
Landfilling site & costs:
An important part of demolishing and clearing the site is transporting the debris to an approved landfill site. We take care of this important aspect of concrete disposal for you as well.
Complete Concrete Removal Services Across Melbourne
Looking for a concrete removal service provider in Melbourne? We are the leading provider of concrete demolition and removal services in all suburbs of Melbourne. Our expertise and fair pricing have made us the preferred concrete removal business for building contractors, architects, and homeowners in the city. Here are a few of the reasons that have made us the top choice for all concrete demolition or removal work across Melbourne:
Safety first:
As a licensed concrete removal contractor and a responsible allied contractor, we never compromise on safety. There are two aspects to safety – safetyof workers at the site, people in neighbouring houses,&properties and the risk of concrete slabs falling, causing damage to the structure around. Our team conducts risk assessments and follows standard operating procedures regarding security to ensure the safety of people and property.
Experienced workforce:
We employ an experienced, licensed, and trained workforce that is amongst the best in the trade. This helps in the execution of the work with safety, on schedule, and with the best technical skills and know-how. Our workers take pride in their work and are always willing to go the extra mile for the clients.
Cost-effective:
At On Spot Demolition, we believe in fair pricing and offer competitive rates for all our services. There are no hidden costs, and you will receive the breakdown of the cost of the service and equipment.
Heavy and specialised equipment:
We have the ideal equipment needed for demolishing, dismantling, and loading concrete slabs. You do not have to engage multiple contractors or hire equipment from different suppliers for any work-related concrete removal at your site.
On-time work completion:
As construction is a deadline and schedule-based work, any delay in one activity has a domino effect on the project. On Spot Demolition is committed to completing the work according to the deadline or schedule, and we ensure that you do not incur any additional cost overlays because of delays in concrete removal or site cleaning.
Call our experts on 04 1661 0105 or mail us at [email protected] for any query or discussion on your concrete slab removal, slab demolition & concrete driveway removal for an ongoing or upcoming project. Affordable rates, best service, and timely completion of concrete removal is our commitment.
Concrete Driveway Removal in Melbourne
Right Approach To Projects:
Irrespective of whether the project is big or small, the same cautious and planned approach must be taken in order get high-quality results. Experts like On Spot Demolition ensure that they take the right approach with every project, having a proper plan in place by gathering all the essential information about the structure.
Permits For Demolition Activities:
For any contract or project related to demolition, which includes concrete drilling and removal, the government would require the parties involvedto get a permit. The purpose of this permit is to enable the governing body to monitor the work for public safety monitoring. The permit also ensures compliance with other environmental regulations and hazard prevention. Professional contractors ensure that they take all the necessary permits before proceeding with the project.
Hazard Prevention During Concrete Removal:
Experts such as On Spot Demolition have experienced and well-trained staff who are aware of hazards that might occur during a demolition or concrete removal project. This is due to their knowledge of which method to use for specific structures while removing concrete. There are unknown factors that may contribute to hazards. Some of them are:
Deviations from the plan
Unknown strengths and weaknesses of the construction material used
Unapproved modifications to the machinery
Not understanding the structure thoroughly
Materials hidden within the structures
Using improper tools such as wrecking bars or crow bars to remove concrete chips
Without the right tools, concrete removal is nearly impossible. On Spot Demolition have admittance to the correct machinery that is necessary to drill and destroy concrete structures.
If you are looking for a professional and knowledgeable team who provide concrete removal in Melbourne and have access to the right tools and machinery for all kinds of concrete removal projects, On Spot Demolition are the ones to reach out to. They can be contacted via phone on 0416 610 105 or you can drop them an email at [email protected] to get a quote.